The digital domain has surprised us with various protocols and applications that have made us awestruck. The introduction of non-fungible tokens was one of those impressive applications that have set a course to revolutionize the digital space. Non-fungible tokens have been the face of the digital market for quite some time. Its ability to gain ownership of the NFT that is being bought by the buyer and its virtue of staying unique completely are deemed to be the prime foundation for the rise of NFTs. These are the core features that made this protocol flourish. But, mainstream attention was created because of the arrival of CryptoPunks. It is an innovative non-fungible token-based digital art that is transposing the landscape of the digital market. At Infinite Block Tech, we help you to create your own non-fungible token that has similar features to CryptoPunks with our CryptoPunk clone development services.
The Rise Of CryptoPunks
CryptoPunks is the frontrunner in the sector of NFT collectibles. These collectibles are developed by Larva Labs. It is a 24×24 pixelated art that is enclosed in a square box filled with three colors namely, red, blue, and purple. The prime foundation for its impressive growth in the market is its unique functionality where it is completely based on smart contracts. It is a smart contract-driven non-fungible token. The entire customization and uniqueness of this pixelated art are embedded in the smart contract.
These CryptoPunks consist of 10,000 punks that are completely unique from each other. It is nearly impossible to spot a punk that is similar to another punk. These NFT collectibles are represented in five different types of designs, such as male, female, aliens, zombies, and apes. Among these types, the alien type has grossed the largest amount, especially, the CryptoPunks called Covid Alien is still the largest grossing CryptoPunks ever.
Characteristics Of CryptoPunks
Every CryptoPunk that is available is entirely dissimilar from every other. Thus, it satisfies the key virtues of being represented as non-fungible tokens.
CryptoPunks are highly stable and they do not cause any fluctuations in the digital market.
Authenticity For Ownership
It provides complete authenticity for the ownership of the CryptoPunks that are bought by the buyers.
Our Strategy For Creating NFT Like CryptoPunks
At Infinite Block Tech, we provide impressive strategies for developing an NFT collectible at the caliber of CryptoPunk clone. There are two foundational methods we use, namely, development from scratch and clone script solutions. We prioritize clone script over the step-by-step process because the latter consumes enormous amounts of time whereas, the former is quick and it is completely customizable.
The clone script software enables clients to experience functionalities that are similar to its original digital counterpart. Our CryptoPunk clone is the smart contract programming replication of its original. Since it is an NFT, it cannot be replicated, but its smart contract programming can be replicated as a clone and provided to the clients.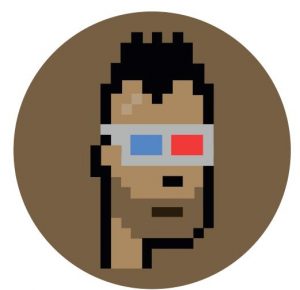 Features Of Our CryptoPunks Clone
Optimized sorting of various attributes.

Programming security and reliability.

Completely decentralized working environment.

Production of active overall stats.

Customizable smart contract programming.
Why Is CryptoPunks The Future Of NFT?
The concept of NFTs has been an immense wildfire in the digital space. Every crypto enthusiast shifted their gaze onto this impressive digital protocol. CryptoPunk clone is part of this protocol and it is the most popular non-fungible token type to be ever created. It has broken the records set by its predecessors and achieved mainstream success in a very short period of time. This domain is still evolving, thus, the room for extensive growth is solidified in the future. Ergo, it is a perfect opportunity for crypto enthusiasts to invest in this domain and experience enormous rewards in the future.
Why You Should Hire Infinite Block Tech?
Infinite Block Tech is a premier blockchain development company that is focused on providing excellence and reliance to customers at an astonishing rate. Our company has conducted a wide range of crypto and non-fungible token projects, thus, we have a certified reputation for delivering the best for our customers. Create nft like CryptoPunks clone with us by availing of our seamless beneficial factors.
Completely customer-centric services.

World-class smart contract developers.

Explore the world of NFTs with our blockchain experts.

Furnishing your project with military-grade security features.

Excellent nft marketing services to increase the market visibility of your project.