Ever since the novel coronavirus(COVID-19)  penetrated its ugly head into this world, various industrial sectors have been affected significantly. The evidence for the huge impact that this virus has created upon several industries across the globe and their struggle can be seen clearly. As governments of every major country are scrambling to address these issues and figure out solutions, blockchain technology development for businesses has popped up to help deal with this economic crisis, and help entrepreneurs with a profitable business opportunity. Here, we are going to discuss how blockchain fits as the right choice of business to overcome and shine through these testing times.
The Current COVID Scenario
The ongoing CoronaVirus pandemic has taken a huge toll on all of our lives. The first-ever case was reported in December 2019, at Wuhan, China. We are almost past the first half of 2020, and the virus doesn't seem to vanish anytime soon. Considering the widespread threat of this virus, scientists all around the world have been, and are continuing to work at a speedy pace, to understand this virus and develop vaccines. The governments of each country have imposed drastic public measures such as social distancing, complete lockdown, and quarantine to minimize the spread of the virus in their countries.
This virus has been reported as highly dangerous and a clinically burdensome one by the experts. Although this makes these measures the only option left to protect ourselves, they come at the expense of compromised economies. There are several industries across the world that are collaterally affected by this virus and the measures that follow. Let's take a  brief look at some of the significant ones.
How Covid-19 Affected Businesses And The Economical Environment?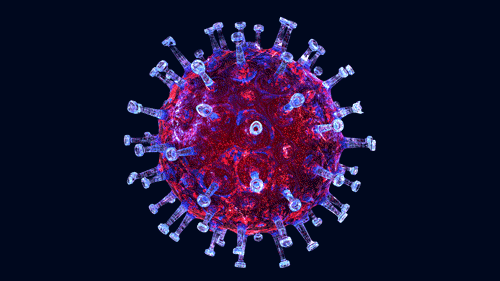 As mentioned earlier,  the necessity of lockdown and other measures taken to prevent the Coronavirus have far-reaching consequences on industries, and some of them have even faced a worst-hit like never before. Here is a quick list of some of the majorly affected ones by this pandemic. 
Tourism and Hospitality industry– Preventive measures for the spread of this novel virus led to the devastation of this industry as airline and hotel services were completely shut down, and travel restrictions were imposed across the world. This was followed by the statement released by the WHO (World Health Organization) stating that the transmission of the virus can occur between passengers in the same area of the aircraft. With no proper solution yet, to cure this dangerous virus, countries had no choice but to close their borders and suspend any form of travel to safeguard themselves and their surroundings.
Real Estate– As most people's jobs and their source of income is being affected by this pandemic situation, there will be fewer buyers who will be interested or be able to invest in real estate. As a result, housing sales % are falling. Also, the continuing lockdown situation also poses a potential threat for tenants to be adversely affected.
Retail industry– The job losses and the restricted sources of income have put in a great deal of stress on the purchasing power of people. People are bracing themselves by reducing their expenses on non-essential items. This led to the textile and retail industry losing their seasonal demand. The size of the retail business will also play a role to determine how much stress it will face post lockdown. Traditional retailers mostly have fewer employees. But bigger retail businesses will face the heat due to their large employee requirements and additional burden due to rent.
Construction sector–  The construction industry suffers from direct implications of this virus and the majority of the job losses are from this sector. This is due to the requirement of a  large number of wage workers. This leads to delayed project completions and increased costs.
Freight transport and logistics industry– The lockdown has brought in various complications and hardships for this industry. Due to the lack of manpower, loading and unloading have become a huge difficulty. Also, as many countries have closed their borders, transportation has become a challenge and the lack of drivers and loaders have tormented the supply chain.
How Can You Proceed Further? What Is The Way To Move Forward?
In the past few months, it has become evident that the Coronavirus pandemic is not a short-term crisis. It is here to stay for a long time, and the impact is already huge across various industries around the world. For individuals or businesses, it is an absolute necessity to bring up changes that would help build strong resilience against the impact of the virus and sustain it through future challenges.
We are all living in a technologically advanced era. One such technology that by adopting into industries will bring in massive benefits and transformation is the ingenious blockchain technology. Even though some experts consider blockchain to be still in its nascent stage, it has already managed to evolve into and change the pace of several industries across the globe. If only, industries can manage to come across the initial challenging phase, blockchain can be put to good use, and can truly impact industries in a positive way, especially during times of this virus crisis.
First and foremost, blockchain-based businesses do not get affected by these above-discussed measures because of their correlative and contact-free nature. With this COVID-19 crisis scenario, the adoption of blockchain can play a pivotal role in speeding up post-crisis digital transformation initiatives and solving existing problems highlighted in the current system. To help you understand more vividly, let's see in what way blockchain helps your business outperform through this challenging situation.
Blockchain Use-cases That Transform Challenges Into Opportunities
Blockchain is a perfect fit for supply chains because it brings in all the stakeholders together, and provides them a single source of truth. It provides transparency and high-end security. This is what led to many blockchain solutions being deployed in the wake of the COVID-19 pandemic in supply chain management.
In these lockdown and social distancing situations, blockchain is the right medium for financial transactions. It will help people execute financial transactions from their confined space, not only in a speedy and cost-effective manner, but it also helps them by bringing in more authenticity and seamlessness.
Blockchain could help improve a variety of healthcare-related processes such as record management, healthcare surveillance and tracking Coronavirus disease outbreaks, management crisis situations, and many more.
The spread of this virus has put many individuals and businesses in financial distress, and the governments are trying to take possible measures to keep off, from a huge economic step-down.  Loans are key lifelines necessary at this point to keep businesses afloat.  Blockchain helps with this, by making the loan process more efficient by removing third parties, lower costs, speedy processes, quick settlement, etc.
These are some of the significant examples, and the list goes on. Overall, blockchain technology has the ability to resolve issues in almost every major industry. Blockchain allows industries to function without being prone to this on-going crisis, or any security issues by digitization, enhanced data privacy, security, flexibility, quick and low financial costs, and many more. Move away from the traditional paper world, and digitize already!
How

Infinite Block Tech

Helps You With A Fruitful Opportunity?
Infinite Block Tech is one of the leading names in the industry for enterprise blockchain technology solutions. We are one of the earliest to arrive in the blockchain realm, and we have blockchain pioneers working with us who have gained mastery over the years by helping a wide range of clients across the globe launch their blockchain-based businesses successfully. Our dedicated and highly skilled developers will help navigate the existing challenges, and provide the best possible solutions to surpass them. Be it startups, novice entrepreneurs, or even existing businesses, our blockchain consulting and development solutions will help you get one step ahead and remain at the top of your game.
Our blockchain solutions include but are not limited to industries such as,
Banking & Finance

Supply chain management 

Healthcare industry

Blockchain for Pharma industry

Travel and tourism industry

Cybersecurity 

Real estate industry

Online shopping, retail, and e-commerce
Our solid experience and deep understanding of this innovative technology will assure enhanced quality, security, sustainability,  flexibility, efficiency, and transparency for your business. We strive to provide the most credible solutions that will help you survive and shine through this rough patch. Get in touch with our experts to know more and avail yourself of a money-spinning opportunity!