NFT Marketing Agency to Advertise Your NFT
We are the leading NFT marketing agency specializing in creating result-driven NFT marketing campaigns to build community and create value for your potential NFTs. 
Community management

Scalable Strategies

Growth marketing

Specialized Marketing
Top-tier NFT Marketing Agency
Marketing is a crucial component for the success and reach of any product or a service and the rule is applicable in the NFT sphere also. Since the NFT market is overwhelmed with countless NFT creators and NFT projects, only a select few of them become successful in selling their NFTs for good profits. 
Data-driven NFT marketing services are the only thing that can boost your NFT value and sales because fierce competition is seen as the main cause of the failure of many NFT projects.
As an industry-leading NFT marketing company, Infinite Block Tech comprises a team of skilled NFT marketing strategists developing unique and results-driven marketing strategies to enhance the values of your NFTs. 
We strive to provide the best results for our clients' NFT and crypto projects. Our proven NFT marketing strategies greatly aids in giving your NFT project organic visibility and the momentum it needs in the cutthroat market. 
In order to assist you in accomplishing your business goals and generating high revenue on investments, we deliver complete NFT marketing services. To know about the present marketing trends that are effective for your projects, get a free NFT marketing consultation from our subject matter experts.
Our NFT Marketing Roadmap to Promote your NFTs
Intense Analytic Approach
Before strategizing the marketing approach, our team tediously analyzes the market and the product thoroughly. Additionally, we are proficient in Google Analytics and use the interpreted data in every case. The successful marketing strategies were developed as a result of this analytically driven approach.
Our marketing techniques work across various communication channels including paid ads, affiliate marketing, search engine optimization, social media, online forums, influencer marketing, and email marketing.
Strategy and Implementation 
Our marketing tactics to promote your NFT starts with analysis, understanding the target audience, formulating a reliable marketing strategy, implementing the plans, and reviewing the plan to make sure whether we are on the right track.
Adding Value to Your NFTs Through Community Building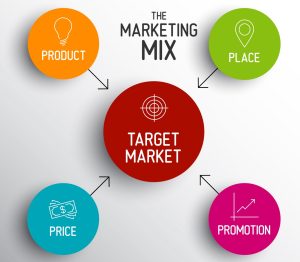 One important goal of your marketing campaign is to build a community for your NFTs. Connecting with those who have to believe in your vision is called Community Building. Our skilled community marketers, with their expertise, build your community from the bottom level to widen your audience reach and move markets. 
We can provide you with effective community marketing tactics to assist you in developing a loyal and sizable community. Most crypto investors and NFT collectors spend hours searching Instagram, Discord, Telegram, and Twitter for new NFT projects. 
To grasp the attention of potential investors, we can assist you in developing a solid community on these platforms. With a clear goal and appropriate moderation, community-building development on these platforms might become one of your most effective marketing channels.
Discord Marketing Services
Join forces with our Discord NFT marketing company to take advantage of a fantastic platform to have a clear edge over your contenders and maximize your ROI. Reach new heights and exceed your expectations!!!
Moderations
Moderators play a vital role in creating your community where your NFT holders enjoy gathering and interacting. Our efficient discord moderation services assign clear roles to members and help your community grow further. Your community's members should turn to our moderators for support and clearing their queries.
Promotions
Use our effective and efficient Discord promotion services to reach a global audience. We advertise your Discord server on all social media channels to aid in growing your server's user base. Additionally, we assist you in finding the right influencers who can organize referral campaigns for your Discord server.
Custom Bots
Discord bots are visually appealing to community members and make things simple for a moderator. Bots help your Discord community look professional and act more like a fun element. We install the best discord bots to expand your servers and improve outcomes for your NFT community.
Engagement
Building a discord server for your NFTs is not sufficient, and you also need to ensure that your community is actively involved in helping you achieve your objectives. To assist you in gaining the most exposure for your NFT project, we engage the members by arranging events, sharing memes, and establishing productive discussions.

Our NFT Marketing Services 
Our innovative and custom-tailored NFT marketing services will draw more attention and raise your project's awareness.
Press Releases
We create and publish brilliantly structured content to increase awareness on platforms with strong domain authorities.
Influencer Marketing 
Our high-end network of NFT and crypto influencers spread the word about your NFT projects to potential investors and NFT enthusiasts. 
Website Optimization 
With the help of cutting-edge web optimization services, your NFT landing page's organic traffic generation and conversion rate can be increased.
Social Media Marketing 
Using our efficient social media marketing services, you may grow your brand and gain followers on social media. 
Email Marketing
Utilize our extensive DB of NFT investors to keep your audiences interested and informed about your most recent NFT assets with an email marketing strategy.
Content Marketing 
The content plan we employ will take into account the audience's interests and draw in a wide range of people to your NFTs. We share the content on popular networks where audience traction is high.
Affiliate Marketing
Our successful affiliate marketing strategies enable us to develop a loyal fan base for your NFT brand.
Retargeting and Remarketing
Our remarketing and retargeting campaigns are designed to engage those who have already expressed interest in your project.
Exactly What Do We Bring To Your NFT Marketing Campaign?
With target audience-focused activities & advanced marketing techniques, our NFT marketing agency helps you successfully streamline your NFT marketing campaign.
A Reliable Marketing Partner
As your ideal NFT marketing ally, we work along with you, ascertain your business objectives, and come up with marketing solutions accordingly.
A Modernistic Approach 
We don't always go with traditional NFT marketing strategies. Our marketing professionals experiment a lot and always develop marketing strategies that are always in trend.
A Dedicated Support Team 
Once the project is underway, we don't abandon you, instead, we stick by you throughout the process. Our customer service team is always open to suggestions and you can reach out to us at any time just via a call and clear your queries. 
Work Reports 
IBT's process towards results sets us apart from other marketing agencies. We provide you with a detailed report on our work and the results it has generated in the weekly or monthly intervals that you have specified.
Why is Infinite Block Tech Your Reliable NFT Marketing Partner?
To make your NFTs go viral, our enthusiastic team of NFT marketing experts is here to help. With business-focused NFT marketing services, we place a strong emphasis on boosting your market share, conversions, increasing traffic, and overall revenue. Get all vital NFT marketing services under one roof, from envisioning your NFTs to influencer marketing from us. Here are a few of the characteristics that aid us in driving ROI for your NFTs.
Global Branding 

An Insightful Approach 

Marketing Analytics 

Strategic Marketing