There is no doubt that cryptocurrencies and everything related to them has become a global phenomenon and is the most discussed topic all around the world. The major reason why cryptocurrencies are gaining rapid momentum is that it brings in the concept of decentralization. This is the core factor that drives potential investors' attention and interest in investing and being associated with cryptocurrencies.
Over the past few years, cryptocurrencies have evolved drastically, and have set foot in the spaces of almost every major business sector. Today, there are almost more than 5000 different cryptocurrencies revolving around the market, and the number keeps going up with new participants launching their cryptos each passing day.
Even though there are so many cryptocurrencies today, whenever you mention the term "cryptocurrency", most common people will immediately connect with nothing but Bitcoin. But an agile crypto enthusiast or someone who is looking to launch their own coin in the cryptosphere will also be familiar with the term "altcoin".  If you are one of them, or if you are keen about creating an altcoin, or getting to know them, this blog is for you. Here, we are going to discuss how to make your own altcoin, and the key steps involved with it. Let's begin with a quick glance at the concept of altcoins.
What are Altcoins? How do they work?
Altcoins are nothing but an alternative to Bitcoins. The term "altcoin" was coined as an abbreviation for "alternative coin". Altcoins are also cryptocurrencies that are underpinned by decentralized blockchain technology that facilitates peer-to-peer global transactions. Altcoins first emerged as an idea to modify the rules of Bitcoin a tad bit to make it more appealing to different users. Some of the most popular altcoins are Ripple, Litecoin, Tether, etc. In simple terms, every other cryptocurrency other than Bitcoin comes under altcoins.
Altcoins works almost similar to Bitcoins, with similar features. Users can directly conduct transactions from one digital wallet to another using their private keys. Blockchain technology helps record, verify, and secure every transaction, and once recorded transactions cannot be altered or erased. The transaction information is stored in a chain of blocks coded with strong cryptography.
What are the important benefits of Altcoin?
Transactions carried out using altcoins as a payment method are cost-effective and secure as it is underpinned by blockchain technology.

As mentioned earlier, Altcoins are considered a slightly modified version of Bitcoin in aspects such as improved speed, efficiency to mine, mining costs, etc.

Altcoin paves the way for more opportunities for new entrepreneurs by slightly tweaking the rules of Bitcoin's operational ecosystem.
These are some core advantages of altcoins and there are many more to this. Now, let's dive into the essential steps you need to undergo, to create your own altcoin in a robust, secure and sustainable way.
How to create an altcoin? Key steps:
Define the purpose and goal of your crypto coin or altcoin
If you want to create your own altcoin or crypto coin, it is very essential that you set a clear purpose to make investors want to invest in your coin. You should also set a clear target goal and adhere to it. Your white paper will have to comprise all the factors which would make your coin appealing to your target audience.
Legalization is a very important aspect of the smooth execution and operation of your altcoin. Therefore, make sure you thoroughly analyze, and adhere to every essential legal framework, before commencing your altcoin creation. Consulting expert advice is a wise choice here to ensure a strong foundation for your business. 
Analyzing each and every factor and defining a clear budget is very important to avoid future surprises. You have to take into account the legal procedures, tools, and resources required for development, white paper documentation, altcoin audit and mining, marketing, listing and post-launch maintenance while computing your budget. You have to also keep in mind the future requirements of your altcoin, such as any bug issues to be able to afford and resolve quickly.
Using an existing blockchain or creating your own
There are two different ways to implement blockchain into your altcoin. Firstly, you can convert the codebase of an existing publicly available coin into yours. It is easy, and you can quickly create your coin. But you need to ensure the code is authentic. On the other hand, you can write code from scratch. But if you go in this way, it is better to hire a team of well-experienced developers and programmers with thorough knowledge of creating error-free codes for your blockchain.
People often confuse the concept of a crypto coin and a crypto token. To state the difference, crypto coins function based on their own blockchain network such as Bitcoin, whereas a token can operate on top of an existing blockchain such as Ethereum. You can choose to create either according to your convenience.
Implementing standard smart contracts 
To create your own altcoin on an ethereum network, you have to first download an ethereum wallet such as Mist, that will allow you to develop or mine ERC20 tokens. Once you have downloaded, you have to fund the wallet with ethereum coins and deploy a new smart contract.
The next step is to decide on the number of tokens or coins you want to create. You can set the limit according to your individual preference and the token value will be determined accordingly. Once it's done, you have to link your smart contracts with the tokens. You can also set other details like your coin/ token names, symbol, units, etc. 
You cannot just stop with the creation of your altcoin, but also make sure your coin undergoes proper auditing to reassure its security patches are resolved, its authenticity and ability to operate glitch-free. You have to carefully analyze and choose the right set of auditors for this to work properly. 
Once you are done with your creation part, it is time to focus on the promotion part of your coin. With the intensely growing demand and competition among potential investors, sound marketing is the key to drive them towards investing in your coin. Therefore, you need to go through extensive research, and come with a powerful marketing strategy to achieve maximum visibility, reach, awareness and user volume for your altcoin.
Effect an entry with your altcoin in the market
Once you're done with all the above procedures, it is time to deploy your altcoin in the market. You need to ensure every glitch, bug reports are thoroughly tested and verified, and list and deploy your altcoins on the right platform to quickly attract global potential investors. Constant maintenance check is mandatory to keep up your stability in the market.

The Most Popular Altcoins in the World of Digital Assets
We've selected a few of the most popular altcoins. These cryptocurrencies have withstood the test of time and are supported by large communities.
We'll skip Tether's USDT, though it's practically an altcoin. It is, however, a cryptocurrency that is 1:1 tied to the US dollar and does not function like other altcoins.
Ethereum :
Unlike Bitcoin, Ethereum is a platform that allows developers to use smart contracts to create decentralized applications (DApps).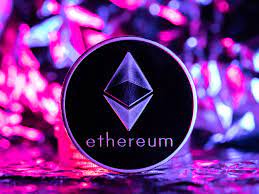 A smart contract is a procedure involving two (or more) parties that executes automatically when the predefined circumstances are met. If the contract's conditions aren't satisfied, the contract will be terminated.
This reduces the danger of failure than traditional contracts bring. It enables the building of decentralized apps governed by a protocol rather than a central authority, making them both more reliable and accessible.
Ethereum, utilizes the Proof-of-Work consensus algorithm. The Ethereum network's native token is ETH. However, following Ethereum 2.0, the team is attempting to move to Proof of Stake, and Phase 0 of ETH 2.0 (Beacon Chain) has already gone live.
Ripple :
The business behind the XRP cryptocurrency is Ripple Labs. It's one of the oldest and most stable cryptocurrencies in market capitalization.
Its goal is for banking and financial institutions to use it to settle transactions faster and more securely. In contrast to regular transactions, transmitting XRP takes only a few seconds.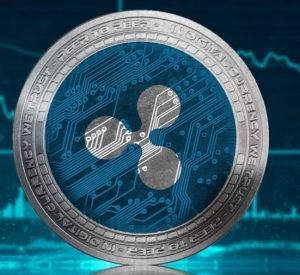 However, the Securities and Exchange Commission of the United States filed a complaint against the corporation in 2020. (SEC). The watchdog claims that XRP is a security and that Ripple Labs executed a $1.3 billion unregistered securities offering. Shortly after, the cryptocurrency's market value plummeted by 70%, and its future is still unknown.
Litecoin :
LTC and BTC appear to have a lot in common on the surface. Litecoin was created in 2011 by Charlie Lee, who dubbed it the "lite version of Bitcoin".
Both cryptocurrencies use the Proof of Work consensus algorithm. On the other hand, Bitcoin is designed so that there will never be more than 21 million BTC in existence. The cap for Litecoin, on the other hand, has been raised to 84 million.


It's also worth mentioning that Bitcoin employs the long-established SHA-256 hashing method, whereas Litecoin uses the more recent Scrypt algorithm.
Tron :
The TRON Foundation created TRON, founded by Justin Sun, a Chinese entrepreneur. The project aims to create a decentralized blockchain-based platform that aspires to create a global, free, and digital content entertainment system that includes distributed storage technologies and easy and cost-effective digital content sharing.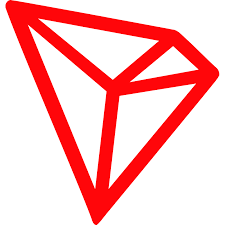 TRX is the local cryptocurrency. Justin Sun has done everything to position TRON as a rival to Ethereum, touting its superior transaction processing capacity and other features.
However, the platform still has a long way to go in terms of adoption and development before approaching Ethereum's magnitude.
Polkadot :
Polkadot, a blockchain-based platform that competes with Ethereum, is a relatively new blockchain-based platform. It allows data and assets to be transferred across blockchains instead of just coins. It's also very scalable, and its Substrate platform enables users to develop unique blockchains.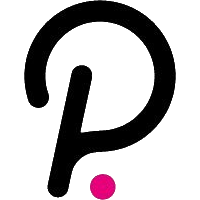 It also has a complex governance mechanism that gives all stakeholders a say. Polkadot has experienced tremendous growth in recent years and has become particularly popular.
The DOT token, the native cryptocurrency, is now one of the top ten coins in market capitalization. On top of the Polkadot blockchain, several projects are being developed.
Binance Coin :
BNB is an exchange-owned coin, a relatively new asset class in the cryptocurrency world. This is the native cryptocurrency of Binance, the largest cryptocurrency exchange in the world.
BNB was created to allow consumers to use it and decrease their trading fees. However, as Binance grows and evolves, so are the applications for BNB.
Users can now utilize their BNB holdings to stake it for passive income, farm multiple DeFi coins via the Binance Launchpad, engage in IEOs via the Binance Launchpad, and use it as part of Binance's blockchain, the Binance Chain.
In terms of market capitalization, it is now the largest exchange-owned cryptocurrency. It's worth mentioning that there are many more quality projects out there, and it's hard to include them all in one place.
Hire an altcoin creation services company!
The last, but the most important step that in fact comprises every other step mentioned above, and more, and makes the whole process easy peasy for you is hiring an altcoin creation services company. Such companies will compose a team of market experts with immense experience and knowledge in the field, therefore your altcoin will gain more reliability, stability, security, and sustainability over your competitors. Everything from ideation, to identifying project feasibility, determining the right blockchain to implement, coin creation, marketing, auditing, and launch will be taken care of, while you can focus on customizing it according to your unique preferences. 
At Infinite Block Tech, we have seasoned experts with proficiency to offer industry-best cryptocurrency and altcoin creation services in the most compelling and cost-effective manner. We ensure quick services with no comprise on quality and security. We strive to understand your individual needs and bring your vision to life in the best way. Get in touch with our experts to find out more about how we help create your own altcoin.